Back To Blog
There are a myriad of ways for the garage door to get damaged. The most common is brought about by the door being constantly exposed to the elements. With this, the color of the door fades and the panel becomes brittle. Another common way doors get damaged is through accidents like the car bumping into it.
Different approaches to address door damages
Garage doors play a very important role in providing a good look for the house. When the door sustains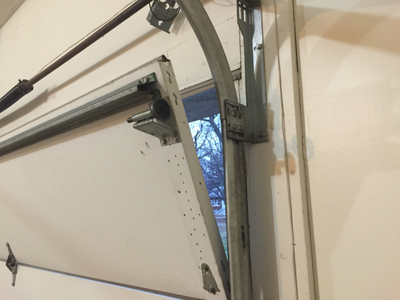 damages, it is to be expected that it would have an effect on the overall appearance of the house. This is why any damages on the doors should be dealt with immediately. As there are numerous ways for a door to be damaged, there are also a lot of ways to deal with them. You can opt for a total garage door repair, or if the damage is beyond repair, you can choose to replace your existing garage door. Another way to address these damages is through garage door panel replacement. This is an approach where the portions or panels of the door that have the damages are the only ones to be replaced. This is a good way to go if the whole portion of the door isn't wrecked. For example, you hit the door with the car while attempting to park and the bottom portion was badly broken. You can have it replaced without touching the others.
What you need to know about garage door panel replacement
The problem with panel replacement is that the new portion installed will be very noticeable given that it is newer than all the rest. This however, can be addressed with repainting. But when you are replacing a panel, especially if the door itself is already a bit old, you have to understand that the panel, being new may be heavier than the old one. This can potentially cause new problems to arise in other garage door parts. Before opting for any of these actions, be sure to determine that the course you are taking is the appropriate one. Thoroughly check the condition of the entire door.